"An ad is an interruption. But a story is a delight"
- Bhavana Pandey, Founder, Wytti
Any business constitutes of people. And people love stories.
Why should this be any different for B2B businesses?
At Wytti, we create witty stories for B2B businesses helping them meet their business objectives through content marketing. We don't just provide creative inputs, but help clients achieve their business goals through creativity.
B2B marketing is an exciting yet often misunderstood field. Over the years, Wytti has succeeded in creating a niche for itself in this arena. Team Wytti has experts from different domains who bring together their wealth of knowledge, experience and skills to create meaningful brand solutions for our clients. 
Wytti provides services across the content marketing funnel
Exploring the mazes of wonderland, Bhavana is a dreamer who loves to take up journeys from imagination to reality. She enjoys challenging the status-quo and believes in exploring new &non-traditional ways of growth hacking. An IIM alumnus, she has previously worked as a marketeer at HT Media and was earlier a Business Analyst at Tata Consultancy Services. As a content strategist, she is always ready to handhold businesses through their content marketing journey.
Founder and Chief Content Strategist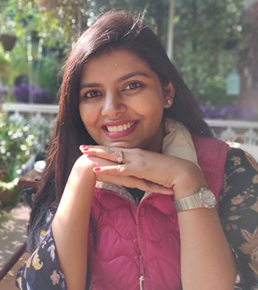 "Ethics.Honesty.Empathy"
The urge to create meaningful story-telling through various mediums is something she thrives on. An electronics engineer with MBA from Indian Institute of Management, Ranchi, she has worked as a Marketing Manager at Tata Steel. She likes to devote her time to music, movies and meaningful conversations when away from work.
Kaamya has a deep expertise in both writing and aesthetics. As an IIT alumnus, former IIT faculty member, and recipient of the European Union's prestigious Erasmus Mundus grant, she holds a Ph.D. in Anthropology and Cultural Studies from Denmark. She brings her expertise in technology and markets to create impactful content in the growing tech sector.